PayPal from anywhere, Swish om du är i Sverige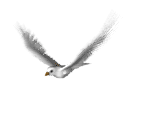 PayPal
Let your donation come winging its way to TFF -
easy, fast and secure!
1. Single donations
Donate any sum; there are no fixed amounts.
Pay with your credit card. Or, if you have a PayPal account, use that.
If you set up a PayPal account, it's even easier to donate in the future.
With the free PayPal app you can also support us from your iPhone or Android.
We really appreciate your support to the Foundation's independent peace-making. Many thanks!
2. Regular monthly donations
Save your time and help us plan better. Donate either between US$ 5 and 200 or between US$ 200 and 500 below.
You instruct PayPal when you want to cancel your regular donation.
Swish
Om du har en svensk mobil och Swish - "swisha" ditt stödbelopp till
0738 525200.
Tack!