Dear visitor! You'll find our daily postings on the Associates and Themes Blog above and on TFF's Facebook page and the other social media in the top menu.
This homepage contains everything about TFF, its policies, philosophy, programs etc since 1986. Below we post Highlights, Pro-Peace Stories and Features of various kinds.
TFF PressInfos & Highlights
How a weaker Iran got the hegemon to lift the sanctions - By Gareth Porter
TFF PressInfo 331
Nuclear deal is great but hard work ahead - By Farhang Jahanpour
TFF PressInfo 330
Nuclear deal is a victory for civilisation! - By Jan Oberg
Comment to Iran's PressTV
Congratulations and thank you, Iran! - By Jan Oberg
TFF PressInfo 329
TFF director Jan Oberg commenting on the nuclear deal with Iran, July 14, 2015

TFF director Jan Oberg commenting on US Secretary of the Airforce, Deborah James' advocacy of higher NATO spending, July 9, 2015

TFF director Jan Oberg commenting on John Kerry's statement about the negotiations with Iran on July 5, 2015

TFF director Jan Oberg commenting on the nuclear talks with Iran on June 29, 2015

With another approach we would have a deal with Iran today - By Jan Oberg
TFF PressInfo 328
TFF director Jan Oberg commenting on the nuclear talks with Iran on June 26, 2015

Burundi heading for catastrophe with the world's eyes wide shut - By Jan Oberg
TFF PressInfo 327
Outrageous attempts to kill the Iran deal - By Jan Oberg
TFF PressInfo 326
TFF director Jan Oberg commenting on US/NATO's build-up in Eastern Europe, June 15, 2015

TFF director Jan Oberg commenting on the situation in Burundi on June 5, 2015

Breaking the promise to Russia - By Jonathan Power
TFF PressInfo 325
The friends of nukes are losing! - By Gunnar Westberg
TFF PressInfo 324
TFF director Jan Oberg commenting on Victoria "Fuck the EU" Nuland's visit to Kiev and Washington's slightly more reconciliatory tone, May 16, 2015

Burundi: Plan genuine humanitarian intervention now! - By Jan Oberg
TFF PressInfo 322
Today's V-Day as a lost opprtunity for peace-making - By Jan Oberg
TFF PressInfo 321
Burundi: Denying or hoping won't do - By Jan Oberg
TFF PressInfo 320
TFF director Jan Oberg commenting on the military build-up in Europe, on militarism and lack of democracy in security politics, May 6, 2015

Burundi: Early warning and violence-prevention - By Jan Oberg
TFF PressInfo 319
Behind every refugee stands an arms trader - By Jan Oberg
TFF PressInfo 318
Yemen: The mainstream coverage is grossly misleading - on analyses by Farhang Jahanpour, Stephen Zunes and Gareth Porter on the war on Yemen
TFF PressInfo 317
Iran nuclear deal: They have done it! - By Farhang Jahanpour
TFF PressInfo 316
The Iran nuclear deal
TFF director Jan Oberg commenting on the Iran nuclear deal in Lausanne, April 3, 2015


Happy Norooz - peace in the new year? - By Jan Oberg
TFF PressInfo 315
From preventing to making peace in Ukraine - By Jan Oberg
TFF PressInfo 314
Ignore the 47 irresponsible US Republican senators - By Farhang Jahanpour and Jan Oberg
TFF PressInfo 313
Netanyahu's insulting, dangerous and divisive speech. Wrong in detail and wrong in substance - By Farhang Jahanpour
TFF PressInfo 312
Nobel Peace Prize Watch launched - By Jan Oberg
TFF PressInfo 311
TFF director Jan Oberg comments on the negotiations about Iran's nuclear technology.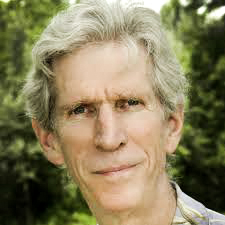 Gareth Porter, one of the world's most respected investigative journalists, joins TFF as Associate
Terrorism - Small Dot In A Larger Picture - By Jan Oberg
TFF PressInfo 310
Learn Conflict And Peace In 20 Minutes - By Jan Oberg
TFF PressInfo 309
TFF director Jan Oberg comments on political propaganda: Ukraine, media deception and democracy
The Minsk Agreement - A fragile 2nd step - By Jan Oberg
TFF PressInfo 308
This is no time to ship lethal arms to Ukraine - By Jonathan Power
TFF PressInfo 307
Islam is not the problem - but keep your own house in order - By Jonathan Power
TFF PressInfo 306
A theory of China - By Johan Galtung
TFF PressInfo 305
The wisdom of expression - By Jan Oberg
TFF PressInfo 304
Visit Iran in 2015 and see it for yourself - By Jan Oberg and Farhang Jahanpour.
TFF PressInfo 303
Interview with "Iran Review" - and a word about intellectual freedom - By Jan Oberg.
TFF PressInfo 302
Open Letter to Klaus Schwab of the World Economic Forum - By Kamran Mofid.
TFF PressInfo 301
"We are all Charlie" - but is that story so simple? - By Jan Oberg.
TFF PressInfo 300
2014 no good - May all good forces unite in 2015 - By Johan Galtung.
TFF PressInfo 299
Solving the Ukraine crisis now - By Jonathan Power.
TFF PressInfo 298
Misleading the world on Iran's nuclear "bomb" - By Jonathan Power.
TFF PressInfo 297
The dead end of the post-Oslo diplomacy: What next? - By Richard Falk.
TFF PressInfo 296
Change the Iran policy now - By Jan Oberg.
TFF PressInfo 294
Brisbane - A show of Western weakness - By Jan Oberg.
TFF PressInfo 292
Coping with the loss of a close enemy - Predicting the new Cold War 24 years ago - By Jan Oberg. Reprint from April 1990
TFF PressInfo 291
Why and how to understand ISIS - Collection of 12 TFF analyses
TFF PressInfo 290
Why Russia is growing tough - By Jonathan Power
TFF PressInfo 289
Where it all went wrong and lessons never learnt By Jan Oberg
TFF PressInfo 288
Views on recognising Palestine and on how to understand ISIS - Collection of 6 TFF analyses
TFF PressInfo 287
Sweden's submergency - By Jan Oberg
TFF PressInfo 286
What submarine in Sweden? - By Jan Oberg
TFF PressInfo 285
U.S. nuclear policy is taking the wrong road - By David Krieger
TFF PressInfo 284
Nobel's Peace Prize is not a human rights prize - By Jan Oberg
TFF PressInfo 283
Instead of bombing IS - Part B: Concrete proposals - By Jan Oberg
TFF PressInfo 282
Instead of bombing IS - Part A: Some principles - By Jan Oberg
TFF PressInfo 281
Danish F-16 to fight ISIS: Danish government more loyal with the US than with its own citizens. By Jan Oberg
TFF PressInfo 280
Hot Russian-US discussion in Moscow - By Jonathan Power
TFF PressInfo 279
The War On Terror is a - predictable - fiasco - By Jan Oberg
TFF PressInfo 278
After all this, what? By Jan Oberg
TFF PressInfo 277
Ceasefire in Ukraine: Now withdrawal by Russia, the UN in and NATO out - By Jan Oberg
TFF PressInfo 276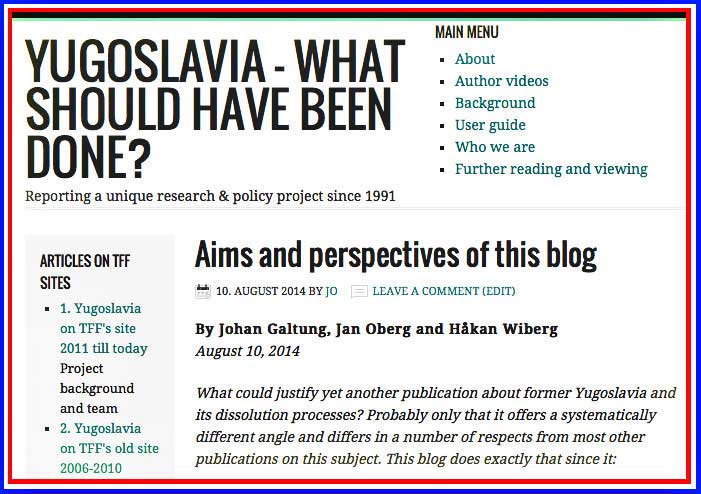 September 2, 2014:
TFF proudly presents a blog of 2000+ pages of analyses, debate articles, statements and reports about Yugoslavia's dissolution and the conflict mis-management that accompanied it:
"Yugoslavia - What Should Have Been Done?"
The three authors are Johan Galtung, Håkan Wiberg and Jan Oberg who have worked 130+ manyears with and in that country. Everything they wrote is included and published as it was originally - for anyone to see whose analyses and predictions stood the test of time.
Go to the blog here
All Danish MPs now turn humanitarian aid into a military mission for Iraq - By Jan Oberg
TFF PressInfo
Support Richard Branson's Ukraine dialogue initiative - By Jan Oberg
TFF PressInfo
Leadership change needed in Israel - By Johan Galtung
TFF PressInfo
Cold War warnings 1998-2014
TFF PressInfo
Nuclear abolition now!
TFF PressInfo
Hvor har vores krige virket? - Om Gaza, mægling, Irak, Ukraine og hvorfor Danmarks udenrigspolitik bør lægges om
Omfattende interview med udenrigsmagasinet Ræson, 1. august 2014
Wow, Hillary Clinton as moral philsopher
TFF PressInfo
It's doable: Peace Palestine-Israel - Part 1
TFF PressInfo
Use Malaysia's MH17 to make peace instead
TFF PressInfo
The human price of the war on Iraq
TFF PressInfo
Violence against children has become an epidemic
TFF PressInfo
Somaliland - A Peace and Photo Mission
TFF PressInfo
If militarism continues, humankind is doomed
TFF PressInfo
Peace by Peace - A conversation with Jan Oberg
Russia Today program "Worlds Apart"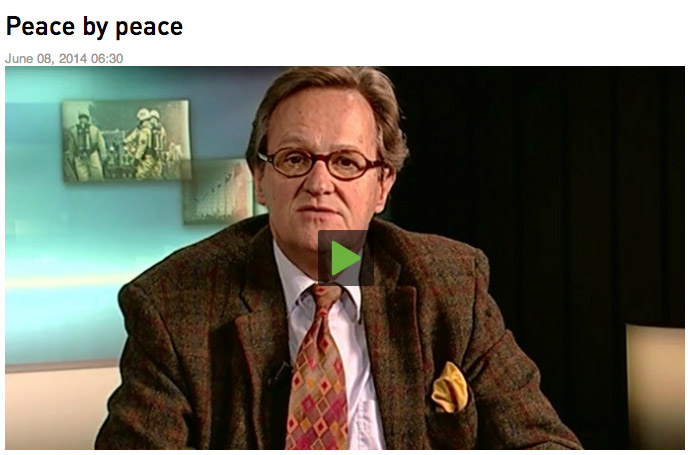 What to do now in Iraq?
TFF PressInfo
Democracy's crisis - 10 points
TFF PressInfo
EU elections - to perform rather than live democracy
TFF PressInfo
Why Obama's speech should make us think
TFF PressInfo
New TFF Associate, Jens Jørgen Nielsen
Jens Jørgen Nielsen's CV
Ukraine: Stop escalation and think peace
TFF PressInfo
Saudi Arabia, militarism and new conflicts
TFF PressInfo
Sverige - inte längre aktör för en bättre värld
TFF PressInfo
Sweden - No longer a force for good
TFF PressInfo
The West's hypocrisy in Ukraine
TFF PressInfo
New TFF Associate, Jelena Mair
Jelena Mair's CV
Som broar över mörka vatten
Ny TFF forskningsrapport om integration av ensamkommande flyktingbarn. Vg hjälp oss sprida rapporten till människor med intresse av flykting- och integrationsfrågor.
Fact-finding mission to Somaliland, March 27 to April 7 - Articles to come!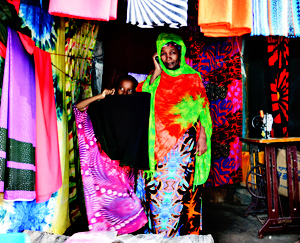 Kosovo 15 years later, a personal memory and a word about free research
TFF PressInfo
Crimea - the referendum, the mote and the beam
TFF PressInfo
The manufactured story about Iran's nuclear program
TFF PressInfo
Ukraine, Crimea, Georgia - The West and Russia
TFF PressInfo
Ukraine - Dangerous reductionism
TFF PressInfo
TFF January-February 2014
Newsletter
Ukraine: What would you like to know about it?
TFF PressInfo
Institute a course for all on what confront humanity in the 21st century
TFF PressInfo
Geneva will fail but don't blame only the Syrians
TFF PressInfo
Why is everybody ignoring Syria's people?
TFF PressInfo
Capucine Riom - New TFF Associate
The Story and the Page You Need - TFF 2013-2014 from TFF on Vimeo.
The West must change its Iran policies and attitudes now
TFF PressInfo
TFF and its founders receive the People's Nobel Prize for Peace
On behalf of TFF, Jan Oberg received the Prize at a seminar about the Nobel Peace Prize on December 7, 2013 arranged by the Orust Peace Association in Sweden.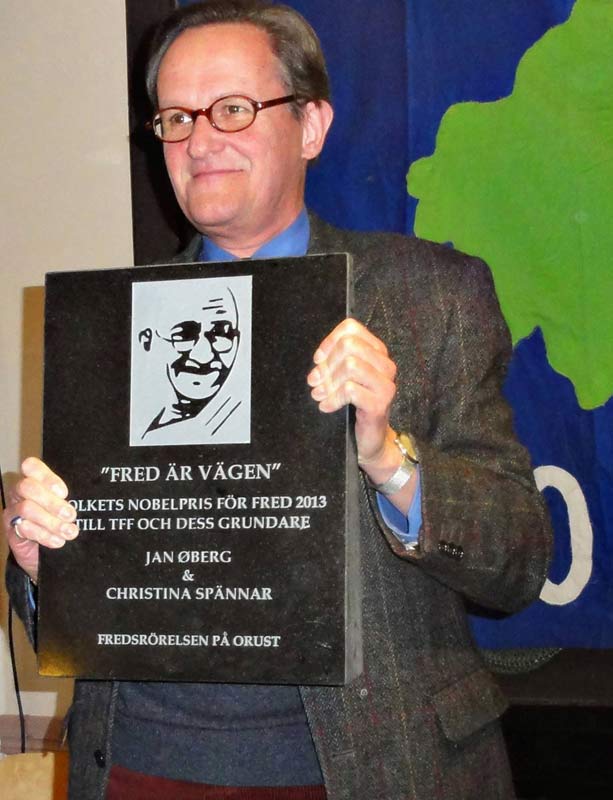 TFF on Iran mission Nov 9 - 28, 2013
Jan Oberg gave 3 lectures at different faculties at Tehran University, one at the Tehran Peace Museum and one for the Association of United Nation Studies. In addition a series of talks at leading research institutes, e.g. the Center for Strategic Research, and the Ministry of Foreign Affairs. In addition visit to Tabriz, Orumieh, Shiraz, Persepolis, Esfahan, the village Garmeh deep into the dessert to learn about Iran's history and culture and to take photos. Here with friends at the Tehran Peace Museum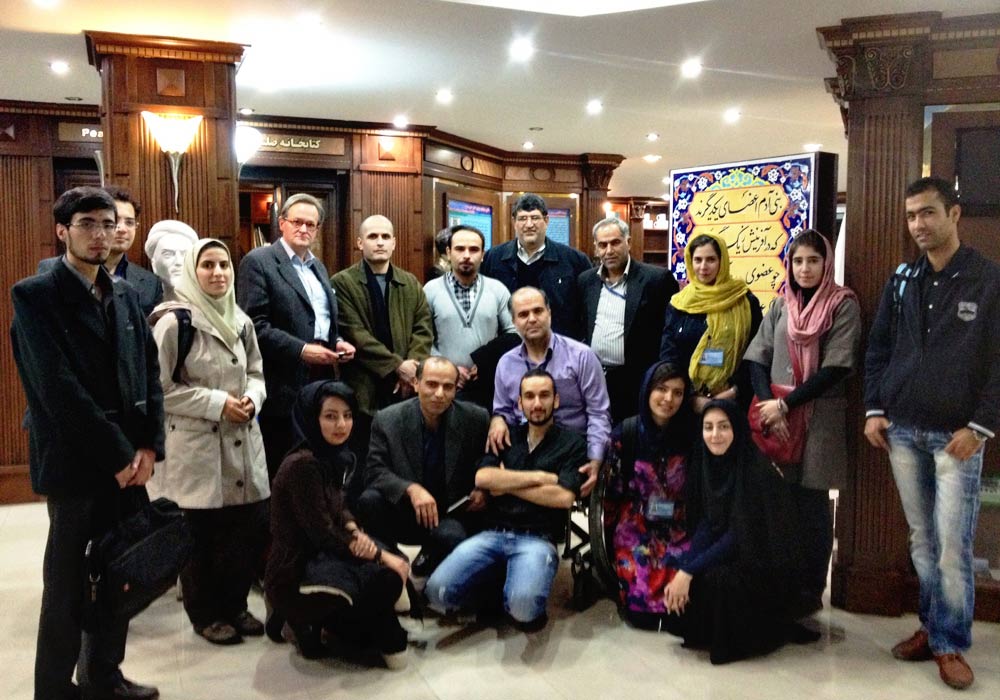 Any attack on Syria will be counterproductive and illegal – a result of failed conflict management

TFF PressInfo
Egypt - Perspectives and useful links

TFF PressInfo
Obama's diplomatic blunder, the cowardice of Western democracies and what Sweden should do
TFF PressInfo
The Iran Threat Delusion
TFF PressInfo
TFF Associate Farhang Jahanpour, Oxford University: Part 1 of 2.



Iran (1) War Is Not An Option from Transnational Foundation on Vimeo.


TFF Associate Farhang Jahanpour, Oxford University: Part 2 of 2.



Iran (2) Build Trust - 21 Proposals from Transnational Foundation on Vimeo.


TFF PressInfo 1-2013
What Is The Problem With Iran? And Why Does The West Need A New Policy To Avoid A War And Build Trust Instead?


TFF director Jan Oberg speaking about "What to do instead of bombing Iran" - A lecture at the World Peace Academy in Basel, Switzerland with words and photographs from his recent visit to Iran



TFF Associate Johan Galtung on Al-Jazeera's "The Stream" He talks about Palestine-Israel, peace economy and why it is nonsense to call him an anti-semite

October-November 2012
TFF 14-day mission to Iran
TFF director Jan Oberg traveled around Iran - Tehran, Arak, Esfahan, Yazd, Kharanaq and Shiraz - to get a sense of the history, culture, landscape, economy etc of the country.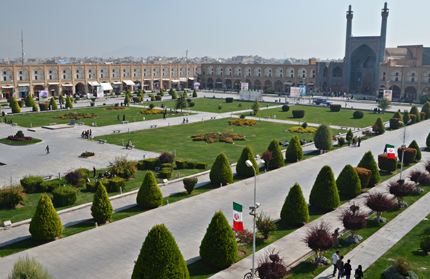 The second largest square in the world, the Jameh Mosque, Isfahan, Iran© Jan Oberg 2012
Most importantly, he explored the people and daily life and listened to what Iranians spontaenously told him about their country and the West which has imposed sanctions on Iran and threatens it with destruction.
It was not a research-based fact-finding mission with formal interviews of authorities or experts. It was a spontaneous encounter with an incredible welcoming, kind and proud people everywhere and an amazing culture - past and present - and artistic creativity. Jan Oberg also took thousands of photos a few of which you'll eventually find here and on
TFF Facebook
and on
his Facebook photo page
- This is not only about Iran and its people, says Jan Oberg. It is also about a world culture belonging to all the world that
no one
has a right to even talk about destroying.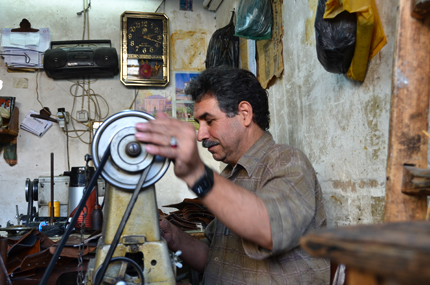 Shoe-maker preparing the leather. Tehran © Jan Oberg 2012
October 2012
Why don't we make peace when we so easily could?
One-hour lecture by TFF director Jan Oberg at the World Peace Academy in Basel, Switzerland
October 12, 2012
The scandal called the Nobel Peace Committee
By TFF director Jan Oberg
Why? The EU is credited with making making peace in the Balkans while it made war in Bosnia unavoidable by prematurely recognizing Slovenia and Croatia out of old Yugoslavia. After that Bosnia could neither sit in Rest-Yugoslavia nor become independent without war.
EU countries are constantly involved in wars and interventions (Afghanistan, Iraq, Libya, Syria). Two are nuclear weapons powers. The EU Treaty advocates military-industrial integration and stronger military defence; words such as disarmament, nonviolence, reconciliation, nuclear freedom, etc do not appear even once in the treaty. EU has only military sections, nothing for civilian conflict-resolution and not even one peace academy. Again politicians give it to politicians, Nobel Committee chairman also S-G of the European Council!
There are more truthful reasons for Europe being more peaceful inside today: Brandt's Ostpolitik, Kekkonen's OSCE process, neutral countries' policies, the 1980s peace movement, Gorbachev's peaceful dissolution of the Soviet Union and the Warsaw Pact, Palme's Common Security report, etc.
EU has done good things, of course - e.g. helped students to study in various universities and make friends. But that was not even mentioned among the reasons.
Nobel's will is about disarmament and anti-militarism. Now the prize has been given to one of the most armed and militaristic regions of the world.
What now? Follow the will reasonably closely! Make a committee of peace-educated and otherwise competent theoreticians and practitioners - and send the present retired parliamentarians home. Today peace is a competence field, like economics or chemistry or medicine - and prizes for it shall not be decided by amateurs from one single country. Would you find it appropriate if retired politicians decided the prize in medicine or literature? Hardly! Why then is it OK with peace?
It is indeed a sign of progress that lots of media now question the way the Nobel Peace Prize is administered, or misused by the Committee. A few years ago most media just called it the most prestigious prize and had not read the will.
More about the EU in the menu to your left.
September 28, 2012:
On mission in Burundi
Two tasks in two weeks, helping young people in the Great Lakes region to build peace and reconciliation and working with the new "Initiatives and Actions for Peace"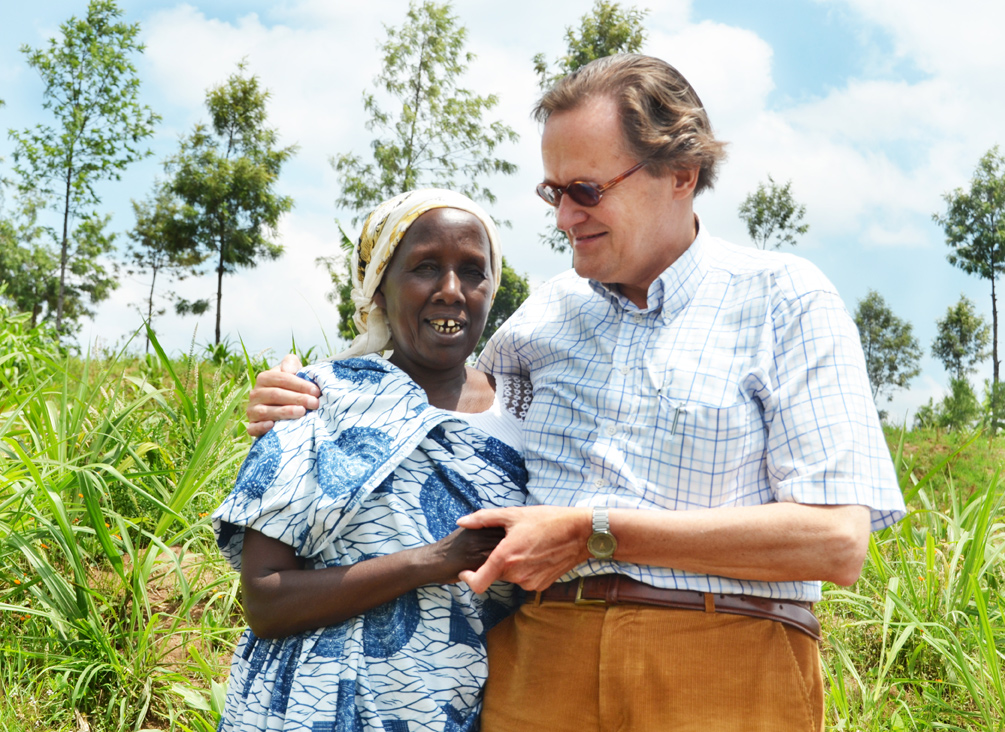 Here Jan Oberg with his Burundian mother, Mme Giramahoro, who runs a huge farm in the town of Muramviya some 60 kilometres out of the capital Bujumbura. She is the mother of Armand Giramahoro who is the leader of the IAP - Initiatives for Peace and Development - with which TFF co-operates. Years ago she adopted Jan as her muzungu son.
TFF has partnered with United Network of Young Peacebuilders (UNOY) and the Burundian Initiatives and Actions for Peace and Development (IAP) at a training seminar for 25+ young NGO people from DR Congo, Rwanda and Burundi - the Great Lakes region. TFF director Jan Oberg was one of the trainers and the one-week event was a success according to the evaluations.
Here are a series of photos from the event!
Enjoy - and visit the two mentioned organizations too!
And here are some glimpses from various places in Burundi, an amazingly beautiful country.
HIGHLIGHTS
Essential, inspirational - by the Foundation's Associates and others
TFF Associate Scilla Elworthy on "Fighting with Non-Violence"
And the way she does it is so much in the spirit of Gandhi's advise: Be the change you want to see!
"Learn about nuclear weapons!"
It's fine that people work for the environment, human rights and development. But what's the point if a nuclear accident happens or some madman throws a nuclear bomb?
Here is one of many sites that increases your awareness of the daily dangers you live by, offers knowledge and action ideas
"We'll all go together when we go"
The classical satire on nuclear war by Tom Lehrer, recorded in 1967
For what do we show solidarity, for what do we do research?
Think piece by TFF Associate Richard Falk
Positive News - difficult on the subject of peace, easier in many other fields
Join Positive News on Facebook
Towards peace with Iran: War is not an option!
19 constructive proposals by Jan Oberg
Other new articles on TFF's Associates and Themes Blog
For our discerning, concerned readers who also look for positive proposals
The World Peace Academy, WPA, in Basel, Switzerland
Your place to get a professional education in preventing violence and creating peace
The Nobel Peace Prize under scrutiny - finally!
The Washington Post reports
Connecting the world through music
Playing for change
Bhikhu Parekh
A conversation between Gandhi and Osama bin Laden
Jorgen Johansen & Charles Webel
New Reader in Peace and Conflict Studies
Jan Oberg
Libya - What should have been done?
/* END-oooooooooooooooooooooooooooooooooooooooooo */ ?>
TFF in its 26th year goes pro-peace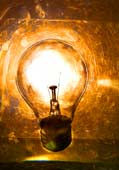 Welcome to TFF's new virtual home consisting of this page, the Associates & Themes Blog and - soon - the "Imagine A Better World" community.
We are here for pro-peace research, policy formulation and public education.
Unique for a policy think- and action-tank, TFF is exclusively people-financed and therefore independent of government and business.
A much better and more peaceful world
is
possible. To realize it, we need more than diagnoses, doomsday prognoses and debates. We need constructive thinking, imagination, concrete proposals and dialogues.
Since 1986, TFF has consistently been working for the UN norm of 'peace by peaceful means'. At 25, we now switch the balance even more in the direction of solution-oriented work. Like the doctor, we will propose solutions that can bring healing, reconciliation and peace. Peace-making is a professional activity but, like art, it requires imagination and creativity.
We invite you to share positive energy, to think and act creatively and to build bridges between research, politics, culture and arts. -
The Board
/*END ooooooooooooooooooooooooooooooooooooooooooooooo*/ ?>
PRO-PEACE INSPIRATION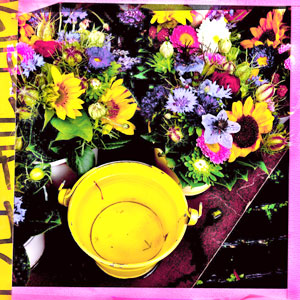 Here we highlight stories, facts, individual acts, initiatives, trends, events that convey the idea that a better world is possible.
Retired top U.S. general backs nuclear reduction.
Pity he needed to retire before he said so!
World poverty is decreasing fast and one major reason is that China has lifted 660 million people out of poverty in just 30 years - says TFF Associate Jonathan Power
World poverty is decreasing
Oscar Arias' moving and deeply convincing plea for reduction of world military expenditures
The Power of Demilitarization
Israeli citizens reach out to the Iranian people!
Iranians, we will never bomb you!
AIDS appears to have stabilized
The spread of HIV appears to have stabilized in most regions, and more people are surviving longer
Explication: The UN Development Goal for AIDS is: Have halted by 2015 and begun to reverse the spread of HIV/AIDS.
Situation: The number of people newly infected with HIV increased rapidly from 1990 to 1996 but has since fallen by more than one fourth. In 2004 the number of people who died from AIDS peaked and has since then begun to fall.
This is a most remarkable achievement. We have not developed a vaccine against AIDS, we have not found a cure. Still, education about the disease, how it is spread and how to avoid infection through the use of condoms and other measures, has been successful in many regions.
To proceed further in the fight against AIDS, the most important killer among infectious diseases, education and general access to medical treatment in every region is necessary. Sexual violence is an important cause behind infections in young women and must be decreased by education of all men.
The number of children orphaned when the parents have died from AIDS remains appalling. Fourteen million children in sub-Saharan Africa alone have lost both parents in AIDS.
Breaking - positive - news about Nigeria. And why did we never hear that?
TFF Associate Jonathan Power has just returned from the country with a series of good news
New pro-peace magazine from the Swedish Peace and Arbitration Society
Positive stories and experiences from peace-making around the world
12,000 fewer children die each day
The number of deaths of children under the age of five declined from 12.4 million in 1990 to 8.1 million in 2009.
This means that nearly 12,000 fewer children are dying each day. Between 2000 and 2008, the combination of improved immunization coverage and the opportunity for second-dose immunizations led to a 78 percent drop in measles deaths worldwide. These averted deaths represent one quarter of the decline in mortality from all causes among children under five.
The Millennium Development Goals Report 2011, p 4
Hopefully a Burmese spring
Critical voices may be right that it is the result of big power games, the US getting a foothold in a Chinese-allied country. But whatever the reasons, if millions of people get more freedom and opportunities for a better life, if parties to decades of killings agree on a cease-fire, it should fill us with joy and hope - as much as the next war will fill us with sadness, anger or despair.
Here a link to a balanced discussion of causes from Yale University
Charlie Chaplin in 1940
Still one of the most succinct statements on world affairs and ethics. Of the greatest relevance today, more than 70 years later.
Final speech in "The Great Dictator"
Send us your suggestion for a story here, preferably with documentation!
/* END-OOOOOOOOOOOOOOOOOOOOOOOOOOOOOOOOOOOOOOOOOOO */ ?>
IMAGINE A BETTER WORLD
To be uploaded autumn 2012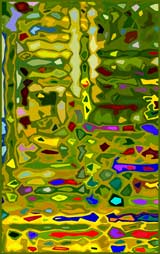 This is the Foundation's new project and signifies its new direction: A diverse site for the community of people worldwide who see the need to think, dialogue and act constructively; in addition we want to help build bridges between science and the arts in a broad sense.
We at TFF hope there will soon be groups and forums on a rich, multi-media variety of peace dimensions - music, movies, literature, photography, architecture, art...whatever contributes to imagining and creating a better world.
Peace is found in so many places, it's time to bring things together. Make peace visible and the better future more tangible! TFF will provide the overall idea and framework only; this community will become what pro-peace people worldwide make it!
Look out for the launch!
/* END-OOOOOOOOOOOOOOOOOOOOOOOOOOOOOOOOOOOOOOOOOOO */ ?>
FEATURED ASSOCIATE

Johan Galtung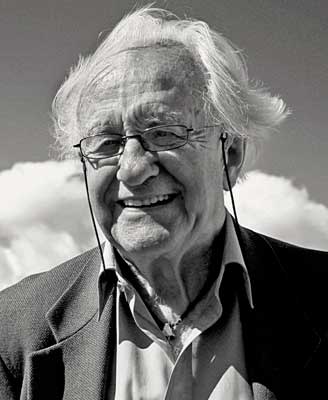 Johan Galtung, one of the founders of academic peace and conflict research in the 1950s and indisputably one of the most productive and innovative social scientists living today. A man of honour for his life-long commitment to peace by peaceful means.
He is the founder of PRIO in Oslo, of the Journal of Peace Research and of Transcend.
At 81, he travels around the globe twice a year, lectures, writes and directs projects along the way. Galtung joined TFF as an Associate in 1986, 12 years after Jan Oberg and he met at the Inter-University Center (IUC) in Dubrovnik, Yugoslavia.
Galtung on TFF 1986-2011
On TFF Associates and Themes Blog since 2012
His production with Transcend
/* END-OOOOOOOOOOOOOOOOOOOOOOOOOOOOOOOOOOOOOOOOOOO */ ?>
FEATURED SECTION

Sweden - refugee integration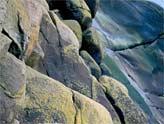 TFF has carried through three projects aimed at making the integration of refugees into Swedish society smoother by providing dialogue opportunities between refugees and Swedes.
The third - and current - project is called "Like Bridges Over Dark Water". The overall purpose is to strengthen individuals in transition periods of life. One part of the project deals with the hardships young Afghan boys have had to go through during their long travels alone from their home country, arriving in Sweden without any relatives to welcome them. Telling their stories - and being listened to - by means of texts, drawings and photos is both healing and empowering for these boys.
This project - funded by the Swedish Inheritance Fund - has become a traveling exhibition. First shown at an art gallery in Malmoe, it is still on the move and is being exhibited in libraries, schools and other meeting places. At openings the boys are there to introduce the exhibition, explain and answer questions by the audience. You can practically see them 'grow'!
More about these projects here, mostly in Swedish
/* END-OOOOOOOOOOOOOOOOOOOOOOOOOOOOOOOOOOOOOOOOOOO */ ?>
FEATURED PHOTO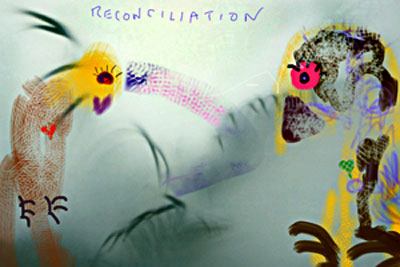 "Reconciliation" - Photo painting by Jan Oberg © 2010
/* END-OOOOOOOOOOOOOOOOOOOOOOOOOOOOOOOOOOOOOOOOOOO */ ?>